Protect + Perform
A Revolutionary Men's Health Supplement
Protect + Perform: Prostate Complex combines 33 potent prostate ingredients in one extraordinary formula. Which helps you maintain a healthy prostate and support normal urinary function as you age. While also helping you enjoy better sleep, mood, and energy levels.
Support bladder control
Preserve healthy testosterone levels
Maintain strength and vitality
Buy Now
A Remarkable Men's Health Formula
Comfort & Confidence
The ingredients in Protect + Perform help you keep your prostate and bladder healthy.
Maintain Peak Prostate Health
Helps maintain normal urinary function, keeping you in control
Diet Disclaimers
Non-GMO, Zero Sugar, and completely Filler-Free.
Ingredient Highlights
The Science Inside Protect + Perform
This extraordinary supplement combines some powerful prostate ingredients. Science-backed, phytonutrient-rich foods carefully selected for purity and potency. So whether you're in your 40s, 50s, 60s, or beyond…you can expect some incredible results.
Pygeum Africanum
This is a revolutionary ingredient which comes from the bark of the African Cherry Tree. It's been used to support prostate health for centuries.

Pumpkin Seed
Pumpkin seeds work wonders for prostate health maintenance. Packed with vitamins, minerals, and antioxidants, these potent plants are ultra high-quality.

Saw Palmetto
This Native American "herbal hero" naturally maintains prostate health through the remarkable compounds inside. It's also shown to assist in supporting the urinary system.

Nettle
This "plant powerhouse" helps you empty your bladder as normal. And supports urinating at a regular frequency.

Plant Sterol Complex
Packed with a "gold standard" superfood - Beta-sitosterol. To help any man enjoy enhanced comfort and quality of life.

Proprietary Blend
Including Quercetin, which helps maintain a healthy inflammatory response. And Juniper Berries for maintenance of normal bladder function.
Guarantee
Every order you make is backed by our "Peace of Mind Promise". This allows you a full 3 months to feel the power of this remarkable formula.
If you don't feel noticeable effects. We'll refund your full purchase price - no questions asked.
We made this product to be the ultimate men's health formula. And if you feel anything less than delighted after using it, we don't want you to pay a single penny.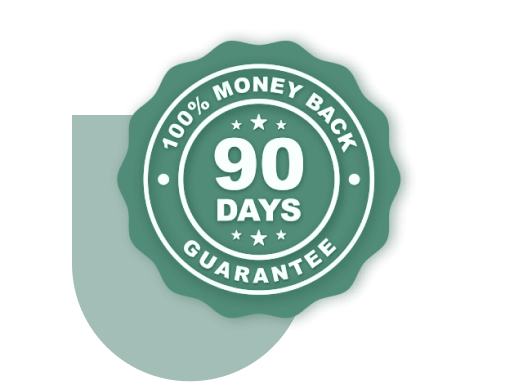 FAQs
Protect + Perform: Prostate Complex is a powerful supplement. Helping you maintain normal urinary function and a healthy prostate.

Combining 33 powerful ingredients in one fast-acting formula.

Simply take 2 capsules a day with a glass of water. It's that easy!

The most popular package new customers choose is the 3-bottle option. However, repeat customers normally choose our 6 bottle package.

You feel the difference quickly. In fact, many people report noticeably effects within one or two weeks.

But as every individual is unique, we recommend using Protect + Perform for at least 30 days to see the biggest benefits.
Customer Reviews
03/08/2023
Physical Nutrition Protect +Perform
Excellent tablets easy to take,after a month my prostrate problems have eased;toilet trips every 4/5 hours,flow improved energy,sleep improved. Excellent tips on nutrition for better sleep Thanks Dr O'Connell and his team
15/07/2023
Im feeling so much better
Ive been taking the vitamins now for nearly one month My sleeping pattern has improved immensely and now having a good nights rest. Im not going to the bathroom in the night as often as I was and Im feeling a lot more energized in such a short time of taking the vitamins thank you
07/07/2023
It has become predictable that I will have a good flowand that is great
03/07/2023
Dr. Pauls physical nutrition Protect&Perform
From age 50 having difficulty emptying my bladder. Prescribed tablets helped but finding Dr Paul on the internet listening to his tutorial on prostate relief I ordered Protect&Perform supplement tablets. l now empty with pressure/relief do not feel like wanting to go all the time,traveling is stress free and sleep well not going to the toilet all the time.thank you my life is so much better
02/07/2023
Today is my 81st Birthday
Today is my 81st Birthday; I have been on Physical nutrition Protect and Perform for a month. I can now wear light grey trousers for the first time in 5 years instead of having to stick to Black or Navy in case of an accident. I now have more freedom than of late.