Essential Organics
A Fantastically Fresh 360º Wellness Booster
Essential Organics is a powerful blend of 42 energy-restoring supernutrients. This breakthrough formula helps reduce fatigue, boost energy, and improve digestion. Helping you feel renewed and ready to face the day
An amazing surge of all-day energy
Improved mental clarity and focus
Reduced fatigue, afternoon "crashes" and brain fog
Smoother digestion and better energy absorption from food
An Extraordinary "All-Day Energy" Formula

Reduces Fatigue & Promote Daily Energy
Supercharge your physical and mental performance. To help you "get up, go, and keep going."

Supports A Healthy GI Tract
Feel the difference in your digestion and gut health

Packed With Power & Free From Fillers
Organic // 100% Vegan // RAW // Dairy-Free // High-Fibre
Ingredient Highlights
The Superfoods Inside Essential Organics
This cutting-edge blend contains the highest-quality energy enhancers. Combined in an advanced formula for remarkable improvements to your energy and digestion. Whatever your current state of health. Working in harmony, these 42 supernutrients quickly restore the energy you deserve to feel. And bring you relief from digestive discomfort

Greens Blend: Seagreens™ Kelp, Spirulina, Chlorella, Kale, Alfalfa, Wheatgrass, And 9 More
Our proprietary greens formula provides a range of powerful natural compounds to restore your youthful energy. It does this through giving your body phytonutrients for clean, slow-release energy and ATP production

4 "Super Mushrooms" - Cordyceps, Reishi, Shiitake, Maitake
Known as athletes' "favourite funghi," these remarkable mushrooms are clinically-proven to improve your gut microbiome. And repair your body's energy production systems

Digestive Blend - Protease, Amylase, Bromelain, Cellulase, Lactase, Papain, Lipase
A groundbreaking fusion of 7 digestive enzymes which help you break down nutrients better, to release more energy from food. For an improved metabolism and smoother digestion

Nutritional Enhancement Blend - Turmeric, Acai, Blueberry, Lucuma Fruit, And 10 More
Packed with potent antioxidants for fighting the damage of oxidative stress. And the freshest, organic nutrients for reducing inflammation in your digestive system
Guarantee
Every order you make is backed by our "Peace of Mind Promise". This allows you a full 3 months to feel the power of this remarkable formula.
If you don't feel a greater pep in your step, easier mobility, and less joint discomfort we'll refund your full purchase price, no questions asked.
We made this product to be the ultimate joint support supplement. And if you feel anything less than delighted after using it, we don't want you to pay a single penny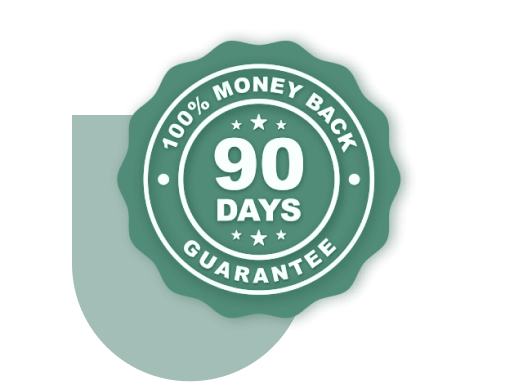 FAQs
The best thing about Essential Organics is the number of ways you can take it! Try adding one scoop daily to your tea, coffee, or morning bowl of porridge. Any non-dairy hot drink or food source…or even just water. For a rapid boost to your body's performance. We suggest taking it as part of an active lifestyle.

We always recommend consulting with your doctor before adding any new supplements to your health regime.

Here at Physical Nutrition, we put quality above all else. So we make sure all of our products are rigorously tested for purity, potency, and freshness.

Everyone's body is different, so individual results will vary. Fortunately, the powerful nutrients in Essential Organics are proven to supercharge energy and reduce fatigue in just days. That said, we suggest you let them work for 3-4 weeks to experience the maximum impact of this remarkable blend.
Customer Reviews
"Better sleep pattern More energy Feel a lot healthier"